The days of poring over crumpled policy documents retrieved from the bottom of your suitcase are long gone.
Like many things in our increasingly digital world… there's an app for that.
Tangiers International is proud to formally announce its new customer app for IOS and Android which aims to put a wealth of information and features in the palm of your hand.
Customers are now able to use their mobile phones to check their policy wording, submit and track a claim, investigate local healthcare options and access emergency assistance – wherever they are in the world.
Managing director of Tangiers International Jane Hegeler said: "In this day and age, people are constantly on their phones and we want to provide a service which reflects how people really access information.
"Very few companies are doing this at the moment. We've really strived to be at the forefront of this industry in terms of technological innovation."
The Tangiers International Customer App has been developed by Eric Vella, web developer for Tangiers, meaning every feature has been optimised for efficiency, security and peace of mind for those using it.
As it has been developed in-house, insurance experts at Tangiers have been able to ensure the app is perfectly synched with the needs of policyholders and the issues they may face while travelling abroad.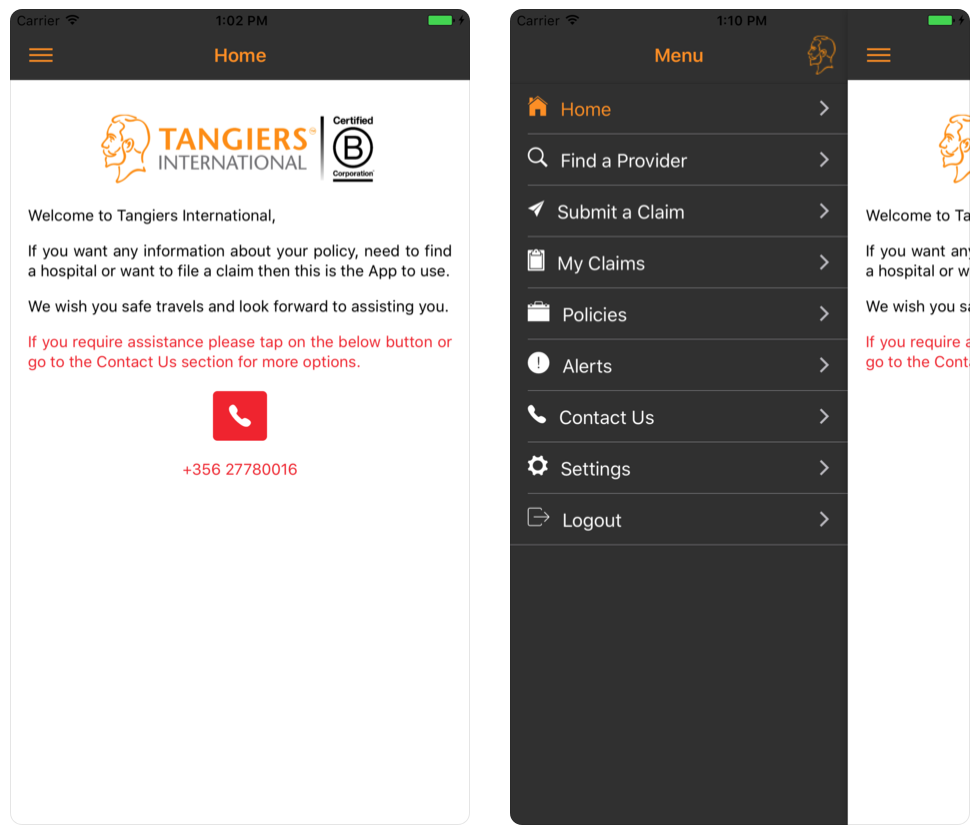 When customers open the app and log in, they have numerous options available to them including being able to call or email Tangiers with one click, submit a new claim, upload photographs or supporting documents for a claim and search through a list of recommended healthcare providers.
But it's not just convenience the app offers. It also incorporates travel alerts which are transmitted live in the event of a rapidly developing situation such as a terrorist attack or natural disaster.
These alerts, which are delivered based on the GPS coordinates of the user, provide crucial information to stay safe as well as a one-click option to speak to someone at Tangiers directly.
As well as being offered to all Tangiers International customers, the app is available as a white label product for industry partners hoping to offer similar services to their own customers.
Suitable for insurers, brokers and underwriters alike, the app has been built by Tangiers itself, meaning it is acutely focused on the real-world challenges facing customers and the tried-and-tested solutions which work.
As well as providing a better service to policyholders, the app frees up employees who would otherwise be spending considerable time providing this easily-accessible information.
Jane explained that Tangiers International was amongst the few insurance companies which had fully embraced digital technology as a way of offering a better service.
"People do not print air tickets these days, so why would we expect them to print their insurance policies?" she said. "If you need help or guidance, instead of calling the emergency team, you can do it all from the app itself as all that information is provided."